Preview of charity auction lots within the XXIX meeting of the RRCC Business Club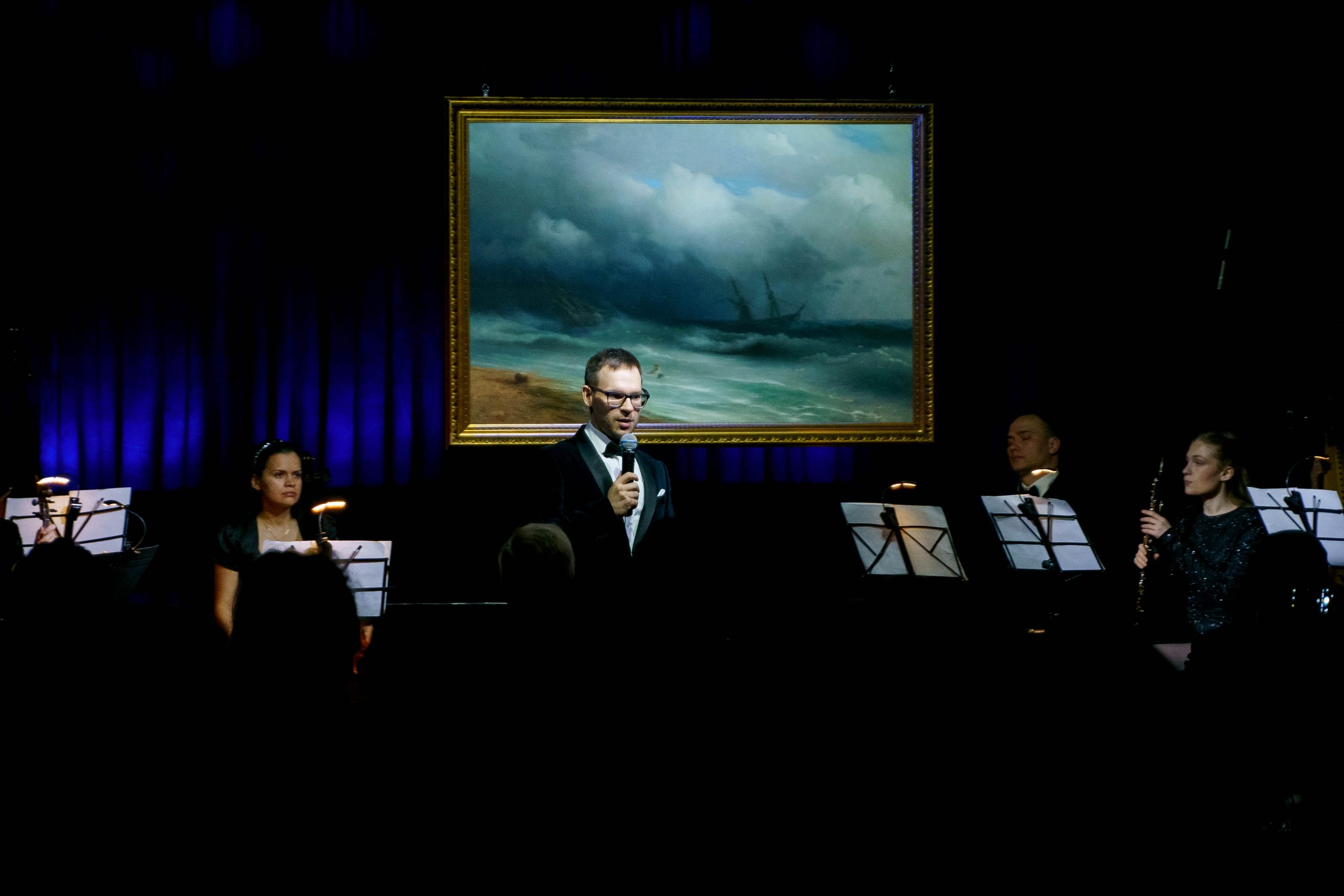 March 31 at the Art Center.Moscow The XXIX meeting of the RRCC business Club was held with the assistance of Tenzor Consulting Group. The event was dedicated to the preview of a charity auction in support of domestic projects in the field of neurobiology and medicine.
During the event, the guests were announced the top lots of the current year: works by Salvador Dali "The Birth of Venus and Eros", 1950 and Ivan Aivazovsky "The Storm is leaving", 1856. The demonstration of paintings by outstanding painters was complemented by classical music performed by the Sergei Zheludkov Symphony Orchestra.
Speakers of the program
The guests of the event were introduced to the key issues of Russian science by the leading scientists of the Russian Federation in the field of neuroscience, physiology, genetics and psycholinguistics: Alexander Yakovlevich Kaplan, Svyatoslav Vsevolodovich Medvedev and Konstantin Vladimirovich Anokhin. The speakers of the program talked about the prospects of working with the human brain, psychological aspects, current problems of neurobiology, the need for a number of discoveries, and also answered questions from the guests of the meeting.
A charity auction in support of Russian science will be held in October 2023. Each realized masterpiece during the auction will be a significant contribution to projects in the field of
neuroscience and medicine. Together with the purchased masterpiece, the participants acquire ownership of innovative inventions, forever weaving their name into the code of history. We at Tenzor Consulting Group are confident in the possibility of the auction to significantly change the fate of Russian science, so we actively contribute to the event.
The Chairman of the RRCC Business club, Andrey Burgart, also shared the club's upcoming programs, namely the support of the Rosscongress Foundation in holding the "Grand Prix for Business Leaders for Sports Support", which will be held as part of the sports program of the St. Petersburg International Economic Forum, as well as a joint project of the RRCC business club and Tenzor Sailing Club – the Success Race Business Regatta.
"The main criterion for choosing a partner for the RRCC business club is the philanthropy and patronage of the participant, as well as the value system that the partner shares and brings to society. The greatest value in cooperation is mutual understanding, the personal attitude of partners to projects and a number of business communications, thanks to which both companies achieve their goals. Joint work with partners ensures the expansion of the base of participants of events, the popularization of current business problems among the representatives of the business elite, as well as the scaling of our community."

A.A. Burgart, Chairman of the RRCC Business Club