Chess and other intellectual sports as a tool for developing strategic thinking in business. The meeting of the business club RRCC and Tenzor Consulting Group.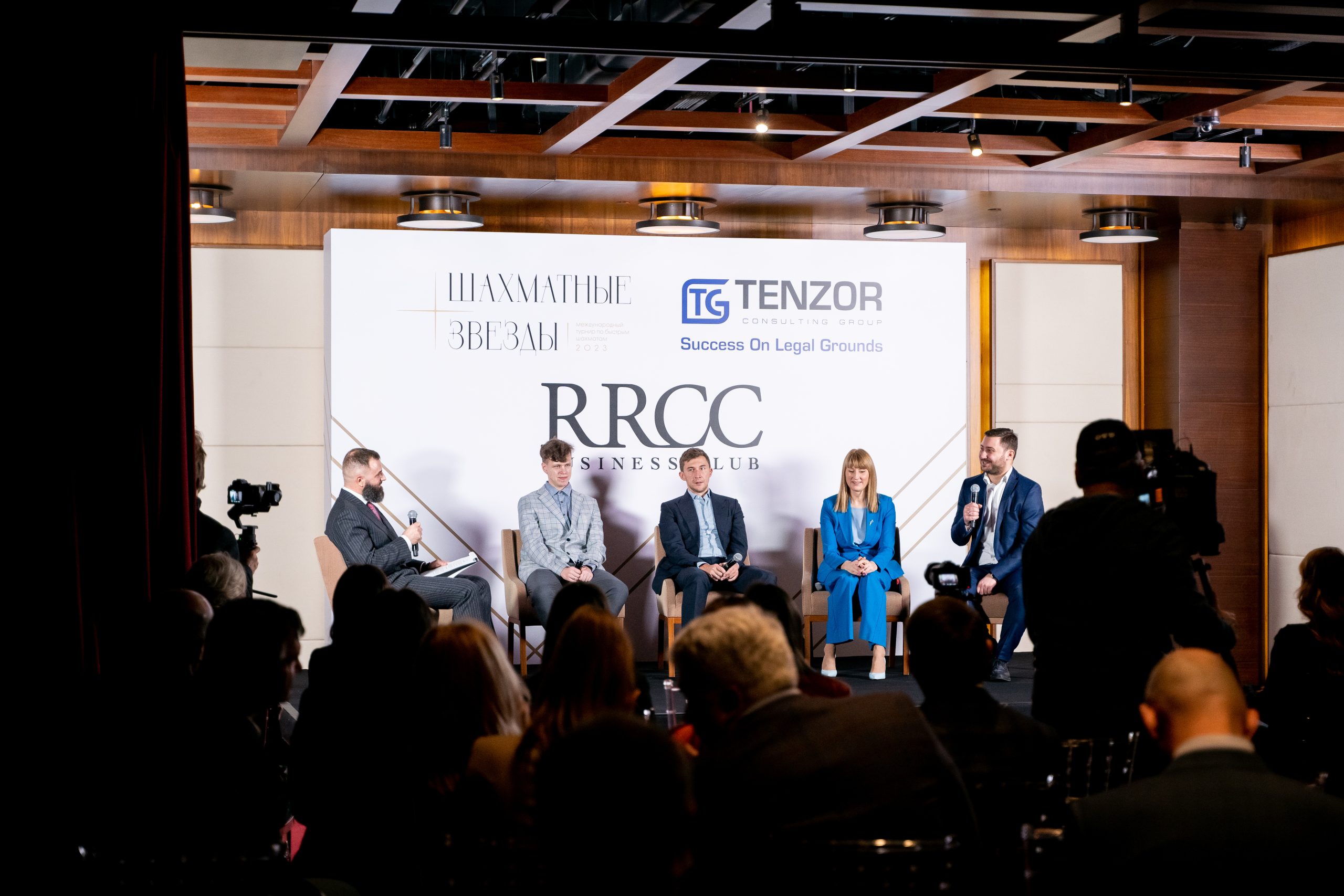 On January 27, the XXVIII meeting of the RRCC business club was held jointly with Tenzor Consulting Group. The event was part of the Chess Stars 2023 – international rapid chess tournament, based on the territory of the Crocus City Mall.
The key topic of the business session: "Chess and other kinds of intellectual sports as a tool for the development of strategic thinking in business."
The speakers were the grandmasters and leaders of the business industry: Sergey Karjakin, World Rapid Chess Champion, Vladislav Artemiev, European Champion in classical chess
Anton Makeichuk, Partner and Leading Attorney at Tenzor Consulting Group and Svetlana Zhurova, First Deputy Chairman of the State Duma Committee on International Affairs, Olympic champion in speed skating.
Moderator – Andrey Burgart, Chairman of the RRCC business club.
"Chess instills discipline in a person, teaches to be responsible for actions. All this is about business. Businessmen and managers are aimed at creating a strategy, they are obliged to analyze the market, to think ahead. All these qualities should be developed from childhood, thanks to the game of chess. Today, of course, it is necessary to educate the younger generation of athletes in order to continue the dynasty of Russian chess players. The Chess Stars Tournament performs a very important social function," says world blitz champion Sergei Karyakin.
The International Chess Tournament "Chess Stars – 2023" took place from January 24 to 30 at Vegas City Hall. The total prize fund was 15,000,000 rubles. Ten outstanding grandmasters from Russia, Azerbaijan, India, Spain and Kazakhstan took part in the tournament: Sergey Karyakin, Teimour Radjabov, Alexander Grischuk, Francisco Vallejo, Sanan Syugirov, Vladislav Artemiev, Raunak Sadhvani, Alexandra Goryachkina, Ekaterina Lahno, Bibisara Assaubayeva.