A new spot of Tenzor Sailing Club in SberCity in Rublevo-Arkhangelskoe will be launched this summer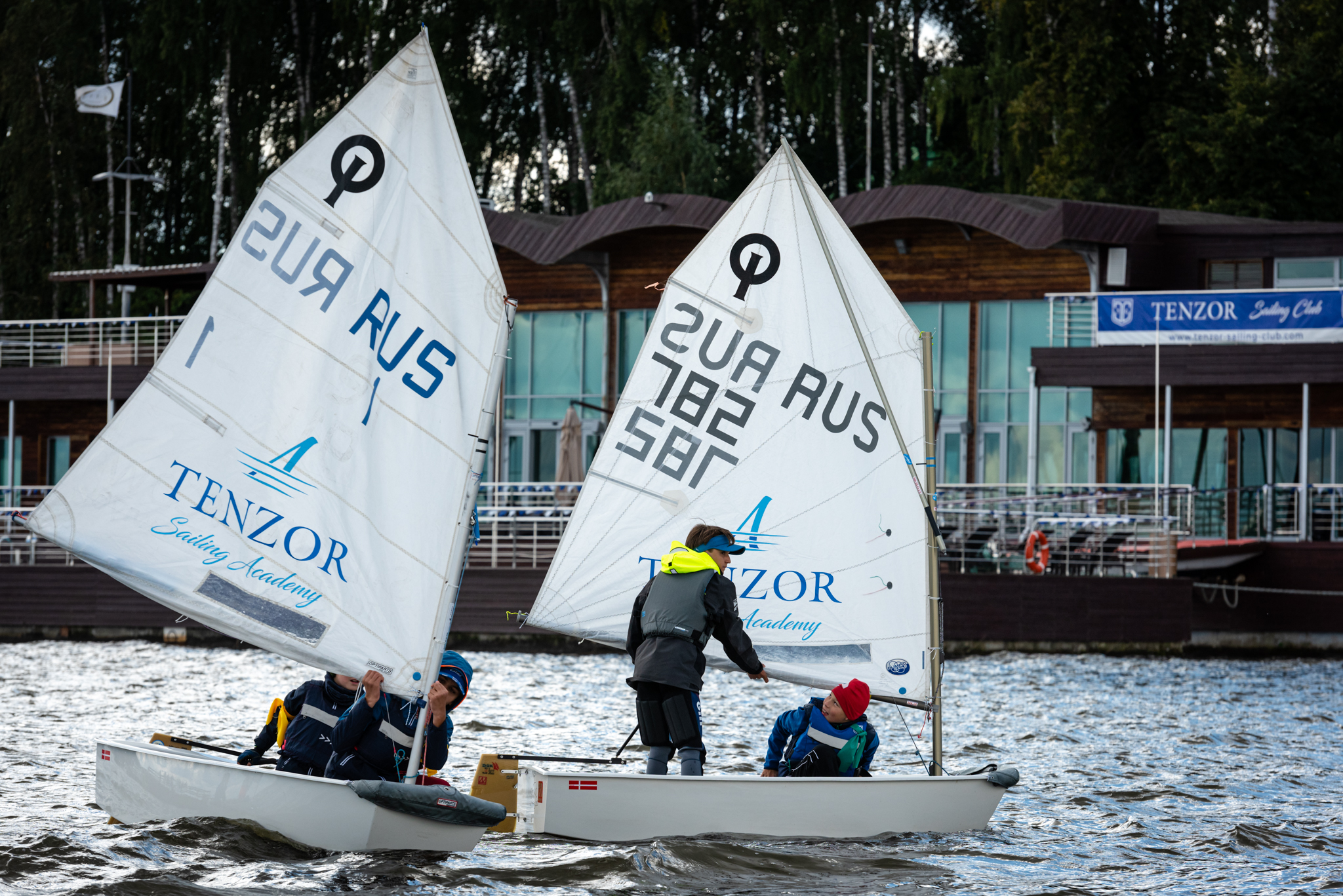 Tenzor Sailing Club is building a new yacht club in a unique area of Moscow – SberCity in Rublevo–Arkhangelskoe. The opening is scheduled for June 2023. Unlike the first Tenzor Sailing Club in Pestovo, a new format with a focus on children's sailing was chosen. The training is provided for children from 5 to 14 years old. The Academy's fleet will consist of the Optimist boats (10 units) and Snipes in the amount of 6-10 boats.
"According to our calculations, the opening of the Children's Sailing Academy in SberCity will increase the number of young students by 2 times. The demand for children's sailing is far from being satisfied and is growing every year. In particular, the popularity of children's sailing was marked by a record number of participants at the traditional Gelendzhik regatta in 2022: 405 boats and 861 children. Sailing provides an incredible amount of skills that are important for the younger generation. Such as purposefulness, healthy rivalry, analytics, strategy. That is why we are invested in the development of children's sailing academies," comments Andrey Pushkin, founder of Tenzor Consulting Group and Tenzor Sailing Club.
After 2 years of training at the Children's Sailing Academy, it is possible to switch to big sports, selection for the Moscow National Team and the Russian National Team. Participation in club and city level competitions will be already available this summer, even if students have never sailed before. A team led by Maria Frolova, a coach with 24 years of experience, will work the children at the academy. She grew up the Members of the Olympic team and masters of sports of international class in sailing such as Mikhail Ushkov, Kirill Boboshko, Zoya Novikova. "The location of SberCity in Rublevo-Arkhangelskoe is the most successful for the initial education of children. The space assumes a specially equipped area for parents. They can actively participate in the education of children, help, be in constant contact with coaches, attend training sessions," says Maria Frolova.
It is planned to open a cafe on the basis of the Academy, which will become the starting point for a network of cozy coffee shops in sailing style. The TSC territory will be divided into two main blocks: the academy zone and the practical training zone. The Academy area is decorated in a modern eco-tech style, with a total area of 100 sq.m. The space will have a rest all year round.