"The distance is great, but our hearts are close"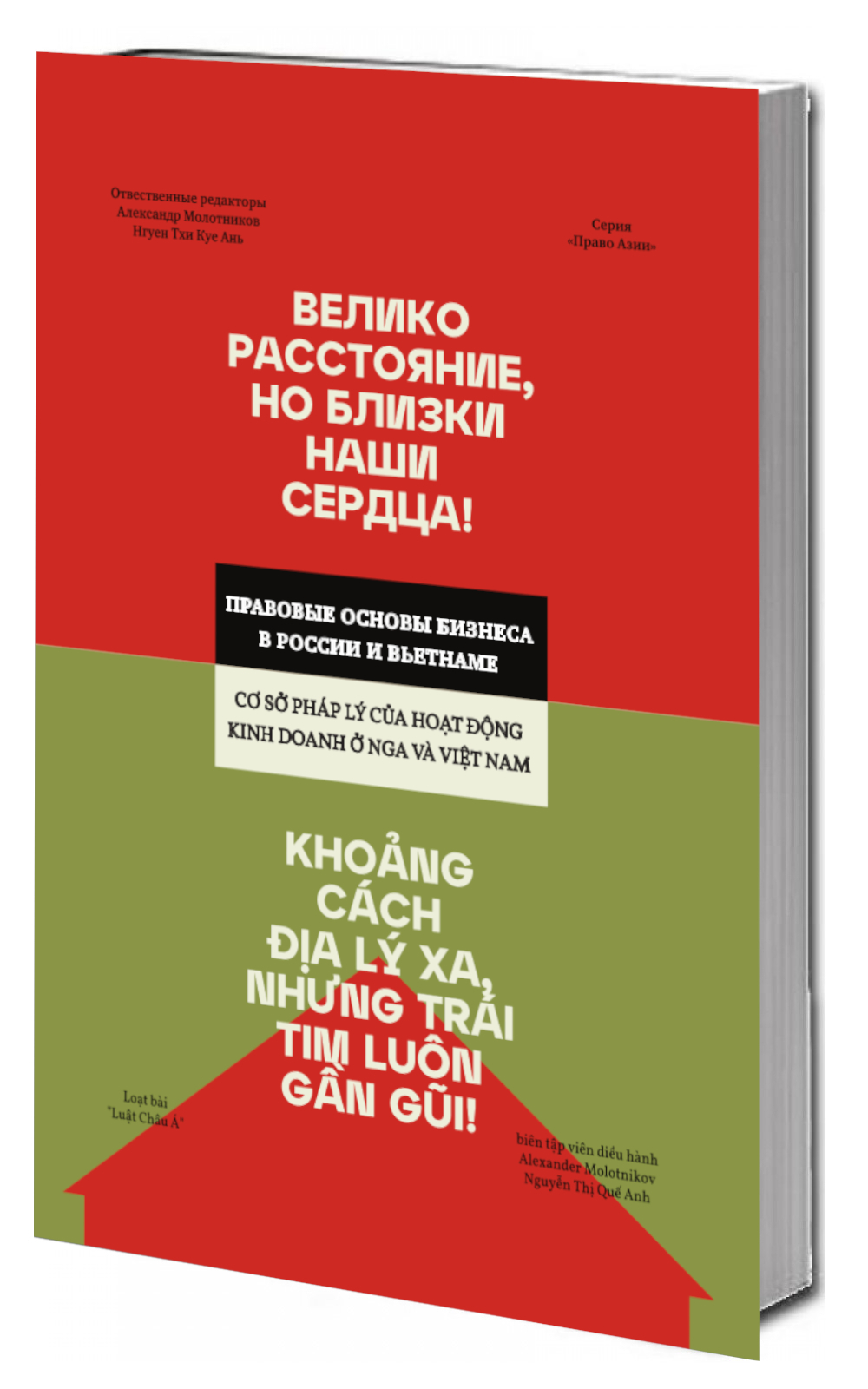 In 2022, with the support of the financial and legal group Tenzor Consulting Group, the Statut publishing house, the Scientific and Educational Center "Law and Business of Moscow State University" published the book "Legal Basis for Business in Russia and Vietnam".
This book is the result of the joint work of scientists and practicing lawyers from Vietnam and Russia. The book will be of interest both as a textbook for those who have just begun to be interested in Vietnam, and as a practical guide for employees of law firms and legal departments of Russian companies. It consistently describes the main issues of legal regulation of entrepreneurial activity in Vietnam (in Russian) and in Russia (in Vietnamese).
"Legal Foundations of Business in Russia and Vietnam" is the third book in the "Law of Asia" series. The series is published with the aim of studying the legal systems of Asian countries, preparing Russian lawyers for interaction with Eastern partners and supporting the entry of domestic entrepreneurs into new markets.
Andrey Pushkin, Managing Partner of Tenzor Consulting Group: "We thank Moscow State University. M. V. Lomonosov and separately Associate Professor of the Department of Business Law and Head of the Center for Asian Legal Studies of the Faculty of Law Alexander Molotnikov for the opportunity to cooperate."